Hydraulic breakers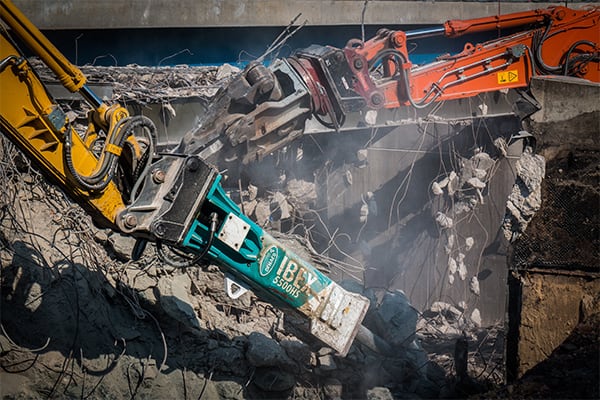 When controlled force is necessary the IBEX hydraulic breakers from Dehaco are in a class of their own. Outstanding quality, extremely versatile, an amass of power and durability.
IBEX GS-serie (Gas Silenced)The IBEX GS-series is comprised of 14 models, all equipped with a nitrogen accumulator and suitable for carriers from 0.8 to 55 tons.
IBEX HS-serie (Hydraulic Silenced)The IBEX HS-series is comprised of 4 models, these completely hydraulic breakers feature the PAA-system (Power Absorbing Accumulator) and the OTC-system (Oil Traffic Control).